Koknese Manor`s New Castle ruins
In the 18th century, nearby the medieval stone ruins  a new manor centre began to take shape. The Löwenstern family owned the Koknese manor from 1780 to 1920.
The last new castle was built at the turn of the 19th and 20th centuries. The owner of the manor house, baron O. von Löwenstern, ordered a reconstruction project from the Riga architect K. Neiburger who carried out this work in 1894.
At that time, the new castle was a very modern, luxurious and comfortable building with representative and living rooms. The castle had three floors, supplemented by a large six-story tower. There were fifteen rooms on the first floor and eleven rooms on the second. The bedrooms, guest rooms and servants' rooms were on the second and third floors. At the entrance there was a hall with a fireplace. To the right you could get into the hall, but to the left, through three rooms, there was a winter garden with plants, benches and a well. Behind the winter garden was a kitchen and further a dining room.
In 1915, the manor`s new castle was bombed and since then it has not been restored. Castle ruins started falling apart and after WW2 it was destroyed. Materials from the ruins were used to build and restore houses in Koknese.
Today you can visit the foundations of the new castle that have grown through the trees. At the place where the entrance to the castle once stood, there is a place with the wooden sculpture "To Eternity", where events, concerts and theater performances take place.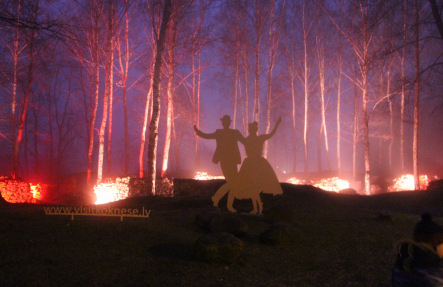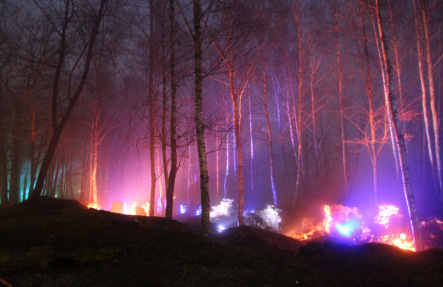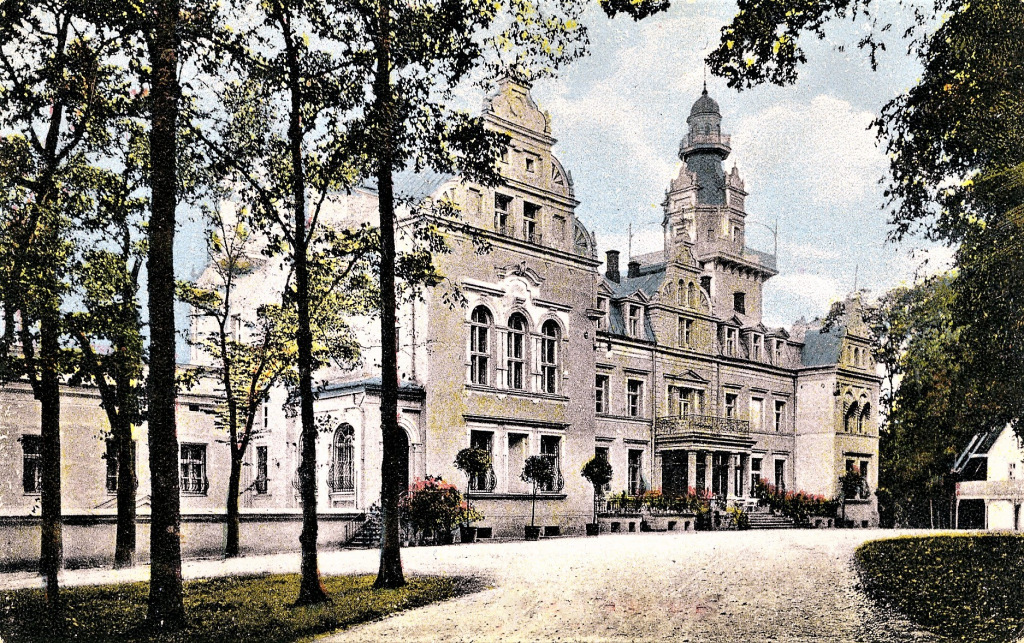 Koknese New Castle at the beginning of the 20th century before World War I